Young Presidents' Organization – Test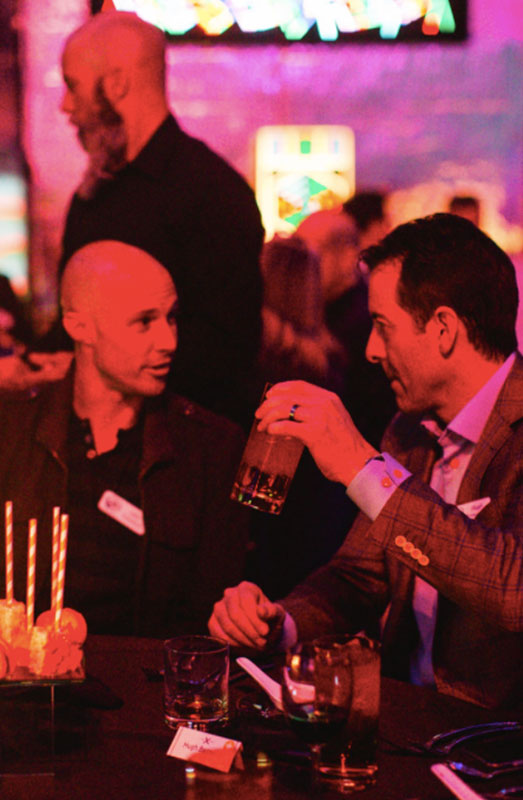 "

Sentology did such a great job at Lumonics for YPO's sensory dining experience. The carpeted venue stank of stale cigarettes during the walk-through. It was amazing what they were able to do in such a short amount of time!

"
Drew Irwin, Lumena Pod
Client:
Young Professionals Organization is a global leadership community of chief executives driven by the shared belief that the world needs better leaders. Every quarter the Denver Chapter hosts an event dedicated to educating and engaging members. This particular event was held at Lumonic, a fabrication studio and art gallery focused on light sculpture.
Challenge:
The event was called Effect of Sense and led guests through a curated sensory experience, focused primarily on touch, taste, audio, and visual elements. Our job was to manage the scent, which we knew right away would be a challenge. As soon as we set foot in the space, we could smell mildew, dust, and cigarettes. So first, we had to neutralize the atmosphere. Then, we needed to create fragrances that would complement the culinary-focused event.
Solution:
The first step we needed to take to create a pleasant scentscape was odor remediation. Using a custom formula of industrial deodorizer, our fragrance technicians installed numerous diffusion machines throughout the space. The noisome scent that permeated the air and carpet was captured by the molecules and two hours later the room was completely neutralized. With a blank canvas, we got to work. We chose two fragrances: one for the guests' arrival and another for their departure. Because the culinary experience was the focal point, we ensured that each fragrance complemented the welcome cocktails that were being served as guests arrived. The light citrus fragrance was inviting and expressed notes of bergamot, orange, grapefruit, asian pear, and amber. Then, during the dinner and keynote speaker, the power of the scent was significantly decreased, to ensure it didn't battle or overpower the cuisine. At the end of the evening, we sent guests off with a calming and gentle fragrance made of the purple saffron flower, patchouli wood, and white suede — a perfect fragrance for winding down.
Results:
Despite the challenges that we were faced with in the beginning, the event was a major success. Not only was there no trace of the original stench that first welcomed us to the space, but the scent we created was also the final necessity to create a truly immersive and enjoyable experience for the guests.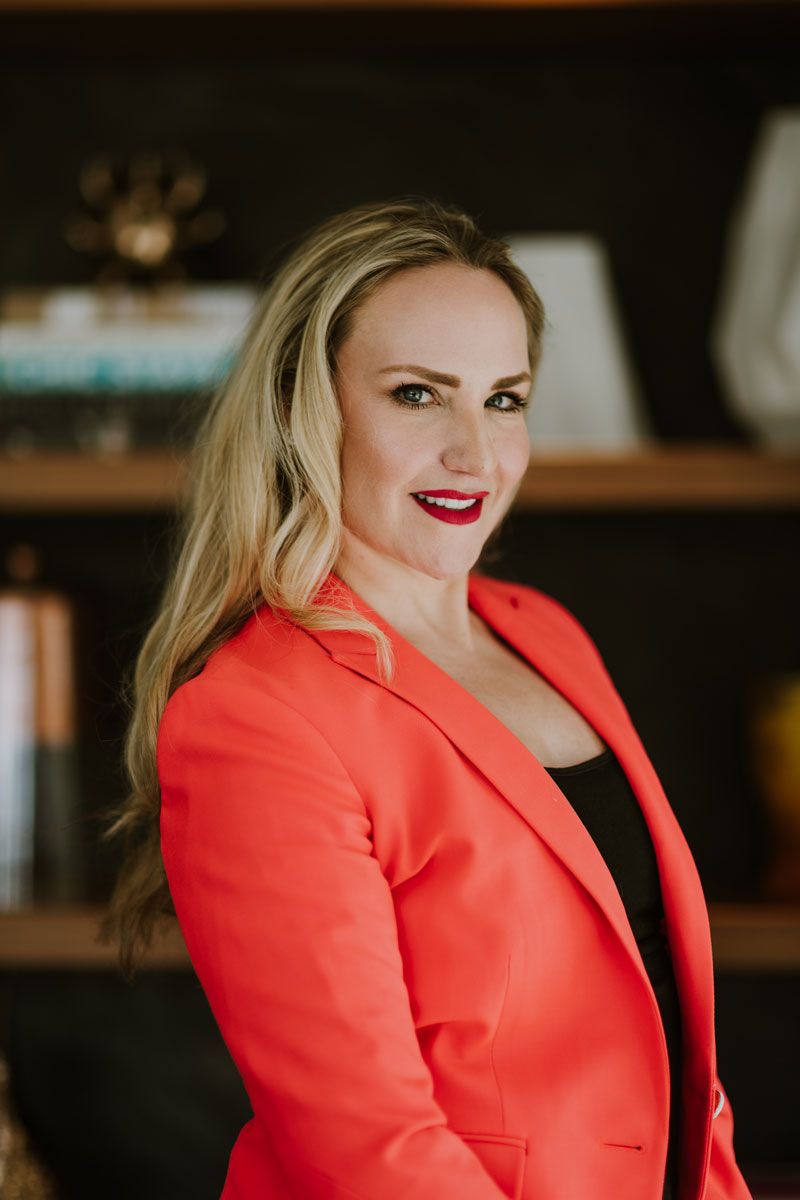 Tiffany Rose Goodyear
Tiffany Rose Goodyear
Founder + CEO
When it comes to understanding and leveraging the power of scent, Tiffany Rose Goodyear is the nose that knows. Her groundbreaking approach of using scent to enhance experiences has led to collaborations with corporate clients and event planners across the nation. The result? Unparalleled engagement and brand lift in the eyes of guests who enjoy Tiffany's first-of-their-kind, fully immersive, and customized sensory-based events.